Electronics technology trading company that offers one-stop solutions for customer's needs. Various devices, system development and all supports in the worldwide basis.




Main Business Fields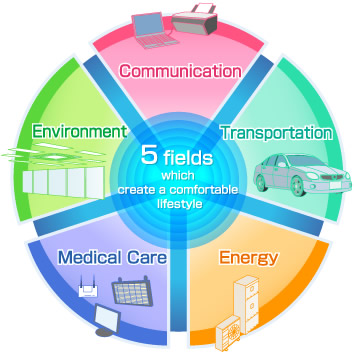 With a focus on the 5 fields of communication, transportation, energy, medical care and environment, we help to provide electronic products which increase the comfort of your lifestyle.