Electronics technology trading company that offers one-stop solutions for customer's needs. Various devices, system development and all supports in the worldwide basis.

>
>
Message from the President

What kind of a company are we?
The kind that delivers new technologies to an ever-expanding world market; At the same time building a happy corporate environment.
FUTURE:Better Living through Electronics
We of Tokai Electronics Co., Ltd. fervently hope that through electronics we can help to increase the net happiness of people all over the world. People who live in fully developed countries now enjoy convenient lifestyles. For this they can thank the state-of-the-art electronics behind the Internet and computers, digital home electronics, hybrid cars and so on. In the future, other countries will also see technology transform lifestyles; income will rise and the way of life come to resemble that of advanced nations. Tokai Electronics Co., Ltd. will respond powerfully to this growth in the electronics market, expanding its business while at the same time sharing with its global workforce a range of values with local communities.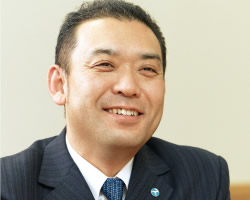 POLICY:"Enforce Fundamentals" and "Quality First for Customer!"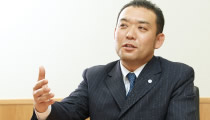 Our corporate vision is summed up by the mottoes "Enforce Fundamentals" and "Quality First for Customer!". "Enforce Fundamentals" means getting the basics right: particularly in everyday operations we want the relationship with our customers to run smoothly. When we say "Quality First for Customer!", we mean not only the quality of the physical product, but also that of the whole operation of the business. By combining these two approaches we aim to continue raising our level of quality and transform ourselves into a truly superior enterprise, one that can take this vision into the future and apply it ever more widely.
GLOBAL:Work to Realize Common Goal of the World
This company will continue to nurture and to send out into the world personnel who possess global understanding and business perspectives. Economies are now rapidly becoming borderless. If we're going to continue to grow in this kind of a world we are faced with the question of how to work with people of various regions, legal systems, religions and nationalities: people with different value systems. We absolutely have to find common ground with all these people. We may come from different countries, but when it comes to values such as wanting to be happy and to lead happy lives with our families, we are all the same. So we have to put this value into practice in our work, always conscious of what we ourselves can do to move towards it. While people of all countries share the aspiration towards happiness, happiness may assume different forms. We should understand this while aiming for common ground. That's how we can build bonds of friendship across borders.