Electronics technology trading company that offers one-stop solutions for customer's needs. Various devices, system development and all supports in the worldwide basis.

>
>
Overseas Business of Tokai Electronics

Keyword 1
Customer Satisfaction
Similar to Japan domestic divisions, overseas divisions at Tokai Electronics follow the corporate vision of "Quality First for Customer!" Our staff works as a team in order to support our customers. In the future, we will strive to expand our area and improve the quality of our products and services. Such advancements will enable us to serve as a close partner that offers even faster and even more precise solutions for customer needs in overseas markets.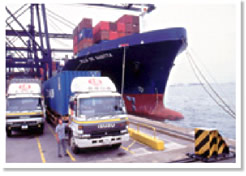 Keyword 2
Quality Control
In order to provide our customers with products offering even greater peace of mind, we have established a Quality Control Team in Shenzhen, China. With the goal of raising product quality to the level of Japan domestic standards, we are taking actions such as long-term involvement in the production lines of supply manufacturers. Through this involvement, we provide thorough instruction regarding reform measures. We also establish strict standards for onsite audits and contribute to the establishment of stable production systems, the reduction of mistakes from the development stage, and the improvement of production efficiency.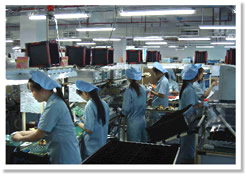 Keyword 3
New Development
Since 2010, we have positioned a Marketing Team in Shenzhen, China. This team selects fields with expectations for future development and conducts surveys of customer needs in each field. We have also organized a Supplier Development Team which works to find reliable local manufacturers and low-cost, high-quality products. We are seeking to develop new overseas markets through the two perspectives of customers and supply manufacturers.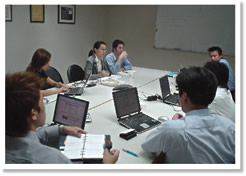 Keyword 4
Local Procurement
Currently, realizing superior cost competitiveness is a priority issue for many customers. Tokai Electronics supports this customer goal by advancing local procurement. Customers want to create products which will win the battle of cost competiveness in international markets. To achieve this goal, customers seek to sever their dependence on Japanese products and to procure low-cost, high-quality local products. We are working to enhance our local networks in order to respond to such customer needs.