Electronics technology trading company that offers one-stop solutions for customer's needs. Various devices, system development and all supports in the worldwide basis.
Global Network
A bridge connecting our customer's businesses with the world
Tokai Electronics has established 15 overseas branches in China, Southeast Asia, India, Europe and America. In order to provide optimal solutions to customers who seek to strengthen their competitive power in international markets, our group has constructed a stable supply system in international markets. This system enables us to implement local information and advanced technology, and to supply outstanding electronic devices.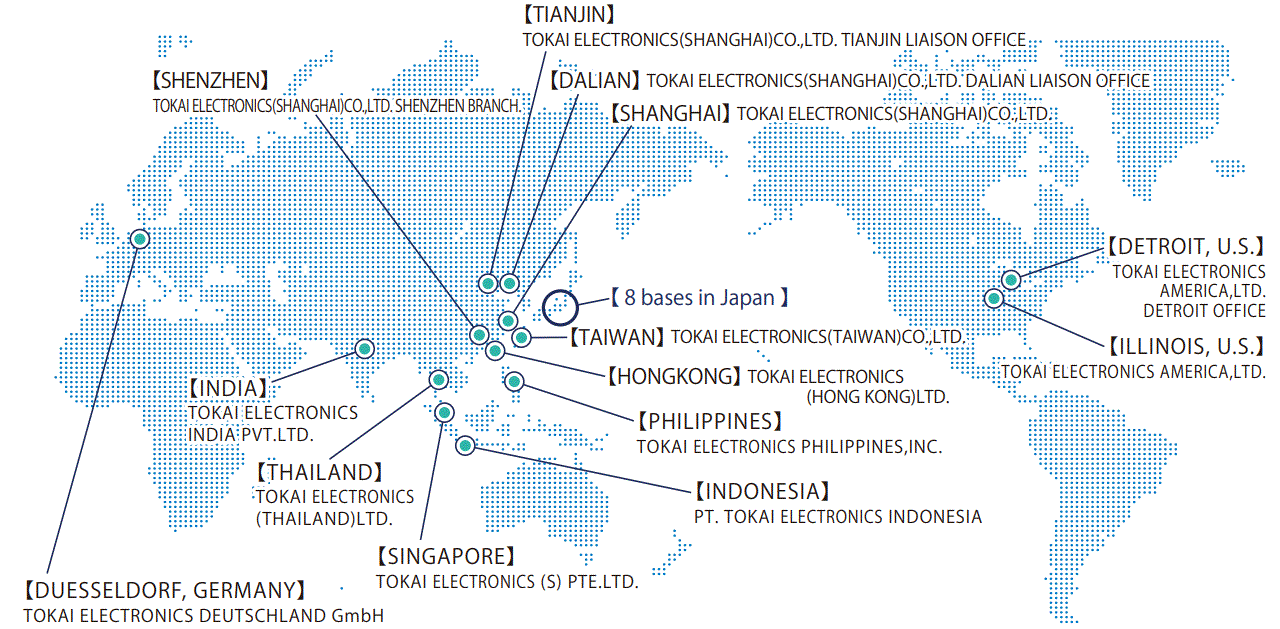 Points of the Tokai Electronics network
Overseas products with superior cost performance, optimal procurement of technology, optimal production.
Comprehensive distribution which utilizes a strong local network.
Strong negotiation in the business for connecting our customers with overseas manufacturers.
Thorough quality management by establishing a Quality Control Division in Shenzhen, China.